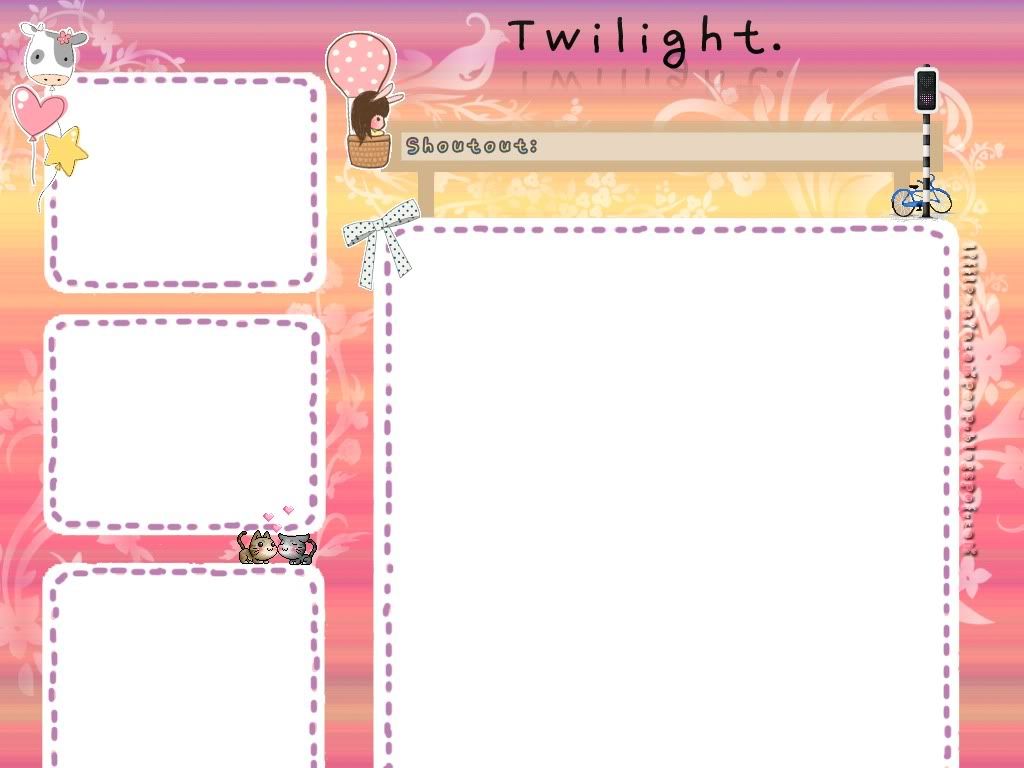 Disclaimer
Welcome to my blog. Before anything else please follow these rules : No ripping, spamming, and any type of childish acts. Respect is a must. Best-viewed with screen resolutions 1024x768. Enjoy your stay and have fun!
Navigations
Home
Profile
Links
Gallery
Me, myself and I

I am a daughter, a sister, a grand daughter, a niece, a cousin, a friend. I am a partner, a student, a young girl and a grown woman. I am confident and scared, terrified and excited. I am loving and caring and thoughtful and hopeful.I am sick and tired. I am shy and friendly and careful and careless. I am broken and whole . I am misunderstood, misguided and mislead. i am hardworking and determined but a little scared on the inside. I wish on stars and dream my dreams. I pray to god and cry my tears. I'm smiling on the outside while I'm dying on the inside. I listen to others who won't listen to me. I walk on eggshells and I walk on fire. I believe in passion but not true love. I love you and I push you away. I want you but not so close. I am everything and nothing all at once. And all I want is for you to love me.

Cravings
Meet Koike Teppei
Meet Show Luo
Meet Fahrenheit / Fei lun hai
be my idols' friend
Have many pictures of us together
travel around the world
have happy family and long life
My Inspiration: Yiruma
Music
Playlist
at
MixPod.com
Blabberings
ShoutMix chat widget
Facebook profile and pages
로페즈제시카 마리
로페즈제시카 마리 aka anjhelrheixza
wE lOvE KoIke TePpEi ♥♥♥
Cute stuffs







Daily Reads

Jacque

Ricalaine
Prince
What time is it?
Recent Post

1st Recital

Friendship button

Ƭɛи тнιиɢƨ αвσʋт мɛ

1st week of May

Ɯɛℓcσмɛ Ѧαʏ 2011

happy sweet 16th

Momo love

Иσ σиɛ cαи cσиғι∂ɛитℓʏ ƨαʏ тнαт нɛ ωιℓℓ ƨтιℓℓ вɛ ℓ...

вℓσɢ ʌαcαтισи

"I'm helping Charmaine Manlangit on Chiminess Firs...
Archives
SearchBox
Credits
Editor
:
Jac
que
Layout
:
Qing
Inspiration
:
Jie Ji
|
Cynna
Δ ʌɛяʏ ℓσиɢ вℓσɢ ʌαcαтισи
I haven't updated my blog for months ...

2:31 AM |