QUESTION: Why do we (Char & Nina) have to win this contest?
ANSWER: Well first of all, we would love to have the .com domain from the first prize of this contest. It will give our blog a wider range of readers. The cash prizes would be great so that we could now host our very own giveaway for our followers. We (me and Nina, my co-author) put great amount of hard work and dedication to this blog so it is just amazing if we could in any way still increase our audience and viewers. Other prizes of this contest are totally incredible that's why I decided to join even though it's kinda hard even for the part of judge himself because she really have to check everything and count all the points gained. Though, I really admire her dedication and commitment to this contest for her viewers and I hope that she will feel that we deserve to win too.
FOR PHILIPPINES ONLY!!!!
FOR PHILIPPINES ONLY!!!!
But wait what are the mechanics to join?
First things first:
Make a post about this contest on your blog. (minimun 100words, why you have to win this contest then copy and paste the text file on your post.)
CLICK ME
http://i51.tinypic.com/t4u0c3.gif
Add this button anywhere on your page. (Must be visible.)
Follow me on Twitter
Follow me on Tumblr | Tumblr 2
Follow me on Plurk
Follow me through Google Friend Connect
Follow me through Networked Blogs
Subscribe to my feeds. Subscribe to Chimiyuki's Paradise by Email
Link this blogs on your website.


Chiminess | Oh Little Fire | Crazy n Cute | LittleScraps | Just Quixotic | Ai-saka | Contest For Fun | SportsHype | Literary Works | Pinas Host | Pink Thoughts | Dianne Karol | She Danced | Twisted Love Bug | His Music Beats | Spiffy Star | Pinkstilettos | Im Only Sleeping | Coloranks | Niceleb | Cdjmedia | BlogGirl | Tiny Scars | Areview | Gryshco | I Heart Contest | Twen Teen Mom | All Things Kawaii | Miss Brightside | Happy Thoughts | Marga | Bursting Bubbles | Real Fairytales | Sassy Chiq | Jojomei | Pinay Mommy Blogger | Proud Mommy of Three | The Filipina WAHM | Feeling Traveler Aketch | Mumblr | Pinknik






CLICK ME




Copy and paste it!




If you're done, send your entry via this form. ->Click Me<- And then comment below saying "I'm joining Chiminess[dot]com First Major Contest!"
I'm giving you 50 points when you're finished.
Note:
Please read carefully on how to join. Contacts who uses comments below will be ignored.
So READING and FOLLOWING is a must.
And also don't remove any of the mechanics or else you'll get disqualified.
This is a pointing system, I'll be very busy updating your points from time to time. So be patient when you want to see your points, k?
WILL ACCEPT CONTESTANTS UNTIL MARCH 10, 2011. THURSDAY.
THIS CONTEST WILL RUN 1 MONTH AND 10 DAYS. IT WILL END ON APRIL 10, 2011.
WINNERS WILL ANNOUNCED ON APRIL 12, 2011. FOR TALLYING OF THE GATHERED POINTS.
Additional points if you do any of these.
Email Subscription via Feedburner each email (5points)
Post about this contest on your other blogs! (10 points each once only per blog)
Let your friends help you! By posting about this contest on their blogs!
Title must: "I'm helping YOURNAME on Chiminess First Major Contest!" (10 points each once only per blog)
Affiliates with these links Chiminess | Oh Little Fire . (Must be visilble, 15points)
Like this Facebook page I' am a Blogger. (20 points)
Like this Facebook Page Your Angelic Shoppe.(10 points)
Refer a Friend to be a Contestant! (30 points)
Share this on Facebook (5 points)
Twit about this contest (2 points)
Plurk about this contest (2 points)
When you make a post on your blog, list down this links at the end of your post (5points)
Filipino Web Programmer
Website Developer
Little Scraps Designs
ADDED AS OF MARCH 10.
New ways to earn more points:
Recommend this post – Click Here – (it's on the end of this post) 10 points
Promote this contest – (You cannot post this on your websites it must have to be your friends url and must be a single post!)
How?
—Ask your friends to promote about this contest, let him/her post something and then the url of the website.
Sample: "Hello guys! You've got to join this cool contest from Chiminess.com: Chimiyuki's Paradise! There's so many prizes!" (20 points each)
ADDED AS OF MARCH 14.
Add this link Little Miss Bee 2 points
Make you or your friends follow my tumblr account Little Miss Bee(2 points) (List their urls)
HERE ARE THE AWESOMEEEEE PRIZES!!!
First Prize (1st)
1 year .com Domain sponsored by: Angelic Doll
1 year Free Unlimited Hosting sponsored by: Angelic Doll
Pre-Customized Wordpress Theme sponsored by: Chiminess
Free 1 Pair GEO Contact Lens sponsored by: Angelic Doll
$35 sponsored by: Filipino Web Programmer
$5 sponsored by: His Music Beats
$5 sponsored by: Pinay Mommy Blogger
125x125 banner ads to Twisted Love Bug for one month sponsored by Spiffy Star
125x125 banner ads to She Danced for one month sponsored by She Danced
125x125 banner ads to Dianne Karol for one month sponsored by Dianne Karol
125x125 banner ads to Chiminess for one month sponsored by Oh Little Fire
1 year FREE RESELLER HOSTING PACKAGE WORTH 200php/MONTH sponsored by: Pinas Host
I Heart Contest - (3k EC)
Real Fairytales - (1k EC)
Second Prize (2nd)
1 year .info Domain sponsored by: Loving Pink
1 Year Free Unlimited Hosting from: Yayfocute
1 Free Maybelline New York Clear Smooth Shine Blush sponsored by: Gryshco
$20 sponsored by: Filipino Web Programmer
$3 sponsored by: Pinkstilettos
$5 sponsored by: Proud Mommy of Three
125x125 banner ads to Blog's Girl for one month sponsored by Blog's Girl
125x125 banner ads to Sassy Chiq for one month sponsored by Sassy Chiq
125x125 banner ads to Blogcoholic for one month sponsored by Blogcoholic
125x125 banner ads to Jojomei for one month sponsored by Jojomei
Twen Teen Mom - (2k EC)
Third Prize (3rd)
1 year .info Domain sponsored by: BlogGirl
1 year Free Unlimited Hosting sponsored by: Greatest Living Filipino
$15 sponsored by: Filipino Web Programmer/Website Developer
$5 sponsored by: The Filipina WAHM
Etude House's Lucidarling Fantastic Rouge sponsored by: Angelic Doll
125x125 banner ads to Pink Thoughts for one month sponsored by Pink Thoughts
125x125 banner ads to Oh Little Fire for one month sponsored by Oh Little Fire
125x125 banner ads to My Scribbled Thoughts for one month sponsored by My Scribbled Thoughts
All Things Kawaii - (1k EC)
P.S
Sponsors cannot join this contest. Sorry pals :)
But I have a surprise for you! So wait for that.
SCORING WILL START ON MARCH 17, 2011. SO ASK YOUR FRIENDS TO HELP YOU! :)
LIVE SCORES:
http://yo.chiminess.com/
THANKS TO ALL AWESOME SPONSORS!!! WITHOUT YOU GUYS THIS CONTEST WON'T BE THIS REALLY EXCITING!!
Chiminess |Oh Little Fire |LittleScraps |Contest For Fun |Pinas Host |Pink Thoughts |Dianne Karol |She Danced |Twisted Love Bug |His Music Beats |Spiffy Star |Pinkstilettos |Filipino Web Programmer |All Things Kawaii |My Scribbled Thoughts |Angelic Doll |Greatest Living Filipino |Website Developer |Twen Teen Mom |Jojomei |Blogcoholic |Yayfocute |Loving Pink |I Heart Contest |BlogGirl |Gryshco |Pinay Mommy Blogger | Proud Mommy of Three | The Filipina WAHM | Feeling Traveler Aketch | Mumblr | Pinknik
I watch this when I was a kid and watching it again now...hehe
.I haven't finished watching mackerel run until now but I'm already watching another one

Rurouni Kenshin: Meiji Swordsman Romantic Story (るろうに剣心 -明治剣客浪漫譚-, Rurōni Kenshin Meiji Kenkaku Rōmantan),also known as Rurouni Kenshin and Samurai X, is a Japanese manga series written and illustrated by Nobuhiro Watsuki. The fictional setting takes place during the early Meiji period in Japan. The story is about a fictional assassin named Himura Kenshin, from the Bakumatsu who becomes a wanderer to protect the people of Japan. Watsuki wrote this series upon his desire of making a shōnen manga different from the other ones that were published in that time, with Kenshin being a former assassin and the story taking a more serious tone as it continued. Although the tragic tone was highly expanded as the manga advanced, Watsuki became determined to give it a happy ending as it was aimed at teenagers.
The manga initially appeared in Shueisha's Weekly Shōnen Jump from September 2, 1994, to November 4, 1999. The complete work consists of 28 tankōbon volumes, while years later it was reprinted into twenty-two kanzenban volumes. Studio Gallop, Studio Deen and SPE Visual Works adapted the manga into an anime series which aired in Japan from January 10, 1996 to September 8, 1998. Besides an animated film, two series of original video animations (OVAs) were also produced. The first adapted stories from the manga that were not featured in the anime, while the second was also a sequel of the manga. Writer Kaoru Shizuka has authored three official Rurouni Kenshin light novels which were published by Shueisha. Several video games have also been released for the PlayStation and PlayStation 2 consoles.
The United States release of the manga has been completed by Viz Media. Rurouni Kenshin is subtitled "Wandering Samurai" in some English releases, as a rough translation of "Rurō ni" (流浪に, lit. "Wandering"). The TV series later licensed in North America and released on DVD by Media Blasters. The first two seasons aired on the United States Cartoon Network as a part of the Toonami Block, while the third season was only featured in DVD . The English-languageSamurai X, although the original title was included in the DVD releases. The first light novel has been translated by Viz and distributed in the United States and Canada. None of the video games of the series have been released in North America.

The manga has sold over 47 million copies in Japan as of 2007 while the anime has ranked among the 100 most watched series in Japan multiple times. The anime and manga have received praise and criticism from various publications for anime, manga and other media, with both having received good response on the characters' designs and the historical setting. The OVAs have also received praise due to their animation and music.

Plot

The story of Rurouni Kenshin takes place during the early Meiji era in Japan. It tells the story of a peaceful wanderer named Himura Kenshin, formerly known as the assassin "Hitokiri Battōsai". After participating during the Bakumatsu war, Kenshin wanders the countryside of Japan offering protection and aid to those in need as atonement for the murders he once committed as an assassin. When arriving in Tokyo in the 11th year of Meiji (1878), he meets a young woman named Kamiya Kaoru, who was in the middle of a fight with a murderer who claims to be the Hitokiri Battōsai from her swordmanship school. Kenshin decides to help her and defeats the fake Battōsai. After discovering that Kenshin is the real Battōsai, she offers him a place to stay at her dojo as she notes Kenshin is a gentle person instead. Kenshin accepts and begins to establish lifelong relationships with many people such as Sagara Sanosuke, a former Sekihō Army member; Myōjin Yahiko, an orphan from a samurai family; and a doctor named Takani Megumi. However, he also deals with his fair share of enemies, new and old, including the former leader from the Oniwabanshū, Shinomori Aoshi and his rival from the Bakumatsu Saitō Hajime.
After several months of living in the dojo, Kenshin discovers that his successor as assassin of the shadows, Shishio Makoto, plans to conquer Japan by destroying the Meiji Government, starting with Kyoto. Feeling that his friends may be attacked by Shishio's faction, Kenshin goes to meet Shishio alone in order to defeat him. However, many of his friends, including a young Oniwabanshū named Makimachi Misao, decide to help him in his fight. He decides to accept their help and defeats Shishio in a fight, who dies in the process due to the rise in body temperature caused by his burns. The anime adapts the manga until this part, later featuring new story arcs which were not featured in the manga.
When Kenshin and his friends return to Tokyo, Kenshin finds Yukishiro Enishi, who plans to take revenge by killing his friends. At this point it is revealed that, during the Bakumatsu, Kenshin used to be married to a woman called Yukishiro Tomoe, who initially wanted to avenge the death of her fiancé, whom Kenshin had killed, but instead both fell in love and got married. It is then discovered that Tomoe was part of a group of assassins that wanted to kill Kenshin, and Tomoe is betrayed by them and captured to use as bait. Kenshin rushes in to rescue her, killing both his assailant and accidentally Tomoe, who jumps in at the last minute to save Kenshin from a fatal attack. Wanting to take revenge for the death of his sister, Enishi kidnaps Kaoru and leaves behind a tortured figure bearing a stunning resemblance of Kaoru for Kenshin to find and momentarily grieve over. Once discovering that Kaoru is alive, Kenshin and his friends set to rescue her. A battle between Kenshin and Enishi follows and when Kenshin wins, he and Kaoru return home. Five years later, Kenshin has found true peace; he is married to Kaoru and has a son named Himura Kenji.
Oh

..
here's something that I remember from this anime..
.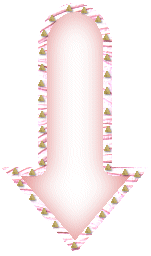 In the end, only the fittest
survive in this world

If you are strong

,
you live

and if you are weak

,
you die


I forgot to post this..haha..

Our retreat was held last March 16-17, 2011 in the Oasis of prayer (Tagaytay)
Before that day, it was last March 15, 2011 in the afternoon,
my friends, classmates and I decided not to go to school to buy foods and drinks for the retreat tomorrow and also to pack our things because we have to sleep there.
When I got home after buying foods and drinks, I was so tired so I lay on my bed.
After some minutes, I fell asleep.
I woke up in the afternoon (
sunset
) and thought

that it was already the next day.
I panic

.Then I get up and run outside as fast as i could to my mom and ask her:
"
Mom, why didn't you wake me up?
"
the words I said are twisted.
And in my mind ..

"
oh my God..my classmates and the bus left me

..
..what should I do?

"
Then she answered with a smiling face

..
"
My daughter, it's still afternoon. Next time don't sleep.
"

I was relieved and then think

and think again

........................
and remember that before our educational trip,
I also fell asleep
and woke up panicking ..
then I laugh inside my mind

and go back to bed.
uhmmm..here are some of our retreat pictures
I love watching Korean dramas and now..I start to watch Mackerel run. I still haven't finished watching it but I already made a fan page on facebook yesterday, that was March 19,2011.
Please like the
fan page
Details
Title: 달려라 고등어 / Mackerel Run
Also known as: Run! Mackerel / Go Mackerel / Dal Go
Genre: Comedy, Drama, High School
Episodes: 8
Broadcast network: SBS
Broadcast period: 2007-May-12 to 2007-Jun-30
Air time: Saturday 16:40
Synopsis
A high school drama filled with hilarious moments.


Cast

"Ang pag titig sa taong mahal mo habang may kasama syang iba, ay parang pag titig sa araw ng walang sunglass. ANG SAKIT SA MATA.

sana "t" nalang aq para im always right next to "u"

Tingnan mo nga naman, ang dating nagsasabi sayo ng salitang MAHAL KITA, ngayon kinakamusta ka na lang.

Pwede kayang gawing herbal medicine ang makahiya? para magkaroon na ang gamot sa makakapal ang mukha.

walang babaeng MAWAWALA kung.. may lalaki na MARUNONG MAG ALAGA


magtanim ng pagmamahal, aani ka ng pagmamahal at kung sakali mang napansin mong hindi ito namunga, malamang nakapag tanim ka sa maling lupa


Kapag may problema kang pinagdadaanan..Daanan mo lang...wag mong tambayan.

ANG PAGMAMAHAL KO SAYO AY PARANG UMAAPAW NA TUBIG SA TIMBA. - SAYANG!

Boy:Sinaktan mo ako tapos magsosorry ka ngayon? Para kang tanga! Girl:E mas tanga naman kung magsorry muna ako bago kita saktan db?Magisip ka nga


Laughter is not always "the best medicine" ,Sometimes it's just "the best disguise
"
.

world's greatest sentence : " ...but I Love you " world's most painful sentence " I Love you but .. " - see the difference ?

Haters only hate the things that they can't get and the people they can't be.

Never
Make The Same Mistake Twice. There Are So Many New Ones. Try a Different One Each Day.

Sometimes we play with love, but when the time comes & you finally realize that you want to get serious, love plays with you.

In the arithmetic of love, one plus one equals everything, and two minus one equals nothing.

Count your rainbows, not your thunderstorms


erasing someone on your mind is so easy...... but removing that person in your heart is another story.

Giving up doesn't always mean you are weak. Sometimes, it means that you are strong enough to let go.

love is like an earthquake-unpredictable, a little scary, but when the hard part is over you realize how lucky you truly are

Sometimes, people don't actually change. You just don't know who they really are.

It's easy to talk about love, to write about love, but it's never easy to fall out of love.

Love isn't finding a perfect person, but learning to see an imperfect person perfectly.


there are 3 ways to be happy. 1. it's either improve your reality. 2. lower your expectations. or 3. just be with me.


Dreaming is an art, it's what holds you together, when you're about to fall apart.

Saying that you're okay is so much easier rather than explaining all the reasons why you're not.

Think about it. Every single person on the planet has a story. Don't judge people before you truly know them. The truth might surprise you.


"Marriage is a three ring circus: engagement ring, wedding ring, and suffering."


I wish test papers were in 3D, so that I won't get bored staring at them


If love is blind, how can we believe in love at first sight?

Why do people have to joke when they actually mean what they say? And why do people like to sound serious when they only want to play?


love is the closest thing we have to magic..


I can't promise to fix all your problems but i can promise you won't face them alone


Do not argue with an idiot. He will drag you down to his level and beat you with experience.


It is better to be told a hurtful truth than to be told a comforting lie.


wise men talk because they have something to say; fools talk because they have to say something.


tell a girl that shes beautiful and she'll believe it for a moment..Tell a girl she's worthless, she'll believe it for the rest of her life.


"Sadly,because of combination of wild rumors, texting and the internet, stupidity is also digital."

If you were thinking about someone while reading this, you're definitely in Love.


Never let the brain idle. 'An idle mind is the devil's workshop.' And the devil's name is Alzheimer's.


LOVE is a feeling that you feel when you feel you're going to get a feeling that you never felt before


Love Doesn't Need To Be Perfect. It Just Need To Be True!


Boys are like songs; whether good or bad they always seem to get stuck in your head


Fake friends are like shadows, always near you at your brightest moments, but nowhere to be seen at your darkest hours.

It's hard to fall for someone who is not meant for you.But it's even harder to always push him away knowing that you're hurting him too

People cry not because they're weak. It's because they've been strong for too long.

Love is not a fight. It is something worth fighting for.


"The people you love the most are the people who can hurt you the most."

I don't need a thousand "friends" near me, not a hundred around me, not even ten near me, but just one real friend who will stand by me

if you don't love me, why did u show a lot of reasons for me to love you?!

it's hardest thing I'll ever have to do. to look you in the eyes and tell you i don't love you


I have smiled to many people for more than a billion times but when I first saw you, my heart took over and smiled for the first time.


A relationship without trust and commitment is like pushing a door that says PULL. It just won't work..

You should stay away from the heater.. PLASTIC MELTS.


Love waits for one thing, the right moment.


Boy:Goodbye. Girl:Y? Boy:I saw sum1 better. Girl:I saw sum1 too. But I closed my eyes,just to stay w/u.


Its a sweet thing for a guy to say, "I love you" even though he doesn't mean it. However, the sweetest thing he can say is, "I don't love you" when he is crying inside.

everyone has a hero inside them. you just have to unleash it.


Sometimes You Have To Let Go To See If There Was Anything Worth Holding On Too


I think you can do much better than me.. after all of the lies that I made you believe.


"You know what causes hurt? when somebody LIES? nope! it's when you BELIEVE."


guys that kiss the girls on the forehead are the sweetest and the most gentleman you can ever have....

Men are so slow, so very slow, they're so tactless, If you're not an idiot there's no way you wouldn't know how I feel