Rules:

Each tagged person must post ten things about themselves.

You have to choose and tag ten people.

Go to their blogs and tell them you tagged them.

No tag backs.

Have Fun.
1. I love
Korean, Chinese & Japanese
2. I love
watching movies
3. I love
ice cream
4. I love
playing piano and guitar
5. I want to
learn how to play the violin and drums
too
6. I love
my Bestfriends and one of them is
Jackie
7. I
DON'T LIKE insects especially dragonflies and butterflies
8. I can speak
English, Tagalog and SOME Chinese, Japanese, Korean, Spanish, Bisaya,Ilocano
9. I wanna
be a princess BUT change my mind YESTERDAY
10. I'm
waiting for Mr.Right

tagged
:
Jacque
,
Danisse
,
SHE
,
Claire
,
Kate
,
Danella
,
Lindahh
,
Lmyx
,
Mei
,
Rhea
I won't be writing it in paragraph anymore because I don't have much time to use the computer
2

watch My Lucky Star *again* with my cousin but it's her first time to watch it

sleep before 3:00 am (in the morning) because I have to wake up early on May 3
3

went in Manila

eat topokki and odeng (SM)

eat korean noodles
4

7:30 am-read magazine in plane (sky shop & inspire)

9:50 am-I didn't realize the time, I thought its still past 8:00

eat bread with tomato, etc.

I DON'T LIKE TOMATO

drink "Diamond purified drinking water"

bottled by Aquasphere ventures

contains purified water that has undergone softening and carbon filtration, reverse osmosis,carbon post filtration and oronation contains less than 110ppm of Total Dissolved Solids (TDS)

drink Chinese tea

watch tv (chinese language)

drink " Refresh orange flavored drink" (180ml)

so refreshing!so fruity!so good for you!

has yummy fruity taste and zinc for a strong immune system

no spill and easy to punch

perfect pang-baon

9:36-mother accidentally spilled water to me while opening it

2:33pm- enter the magic road of
Disneyland

few minutes after 8:00pm- the one we are waiting for: Fireworks

8:30pm-start waiting for the bus

8:40pm-bus arrive..means end of waiting


8:41-exit Disneyland

back to Dorsett Fareast Hotel

eat dinner outside the hotel
with my father

go to 7 eleven

go back in hotel

France gave me ice cream..Oh my favorite..I'm badtrip that time so I think that's why he gave me ice cream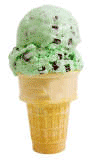 5

breakfast inside hotel

will go to different places
going to our first destination, the bus passed by
Shiu wo St. ,Chung On, Sze Pei Square, Sha Tsui Road, Kwan Mun Hwan St., Canton road, Government Primary School (8:36),Kowloon Park Drive (8:38), The Peninsula (8:39) Hotel Nikko (8:41)

8:42-arrive in our first destination

9:14-back to bus

picture taking


buy foods

stay at Venetian Hotel (eat, shop,etc)

take the last ferry to Hong Kong
6

arrive in Hong Kong

arrive in Dorsett Fareast Hotel in the morning

12:30am-pack things

sleep

wake up to eat breakfast inside hotel

spend leisure time

go back to Philippines